Estimated reading time: 10 minutes
Your roof is a long-term investment and one of the largest (and most expensive) projects most homeowners will ever consider. If you need to hire a roofing contractor, you need to be certain you can trust them to do what they say they will. You also want to make sure they'll be around for the long term to deal with any issues that may arise years down the road. A solid, well-done roofing job is an investment in your home. It protects the structural integrity of your home and impacts your home's value. Don't settle for any roofing contractor you're not confident with to do the job right. Follow these steps to choose the right roofing contractor for your home.
Get Everything in Writing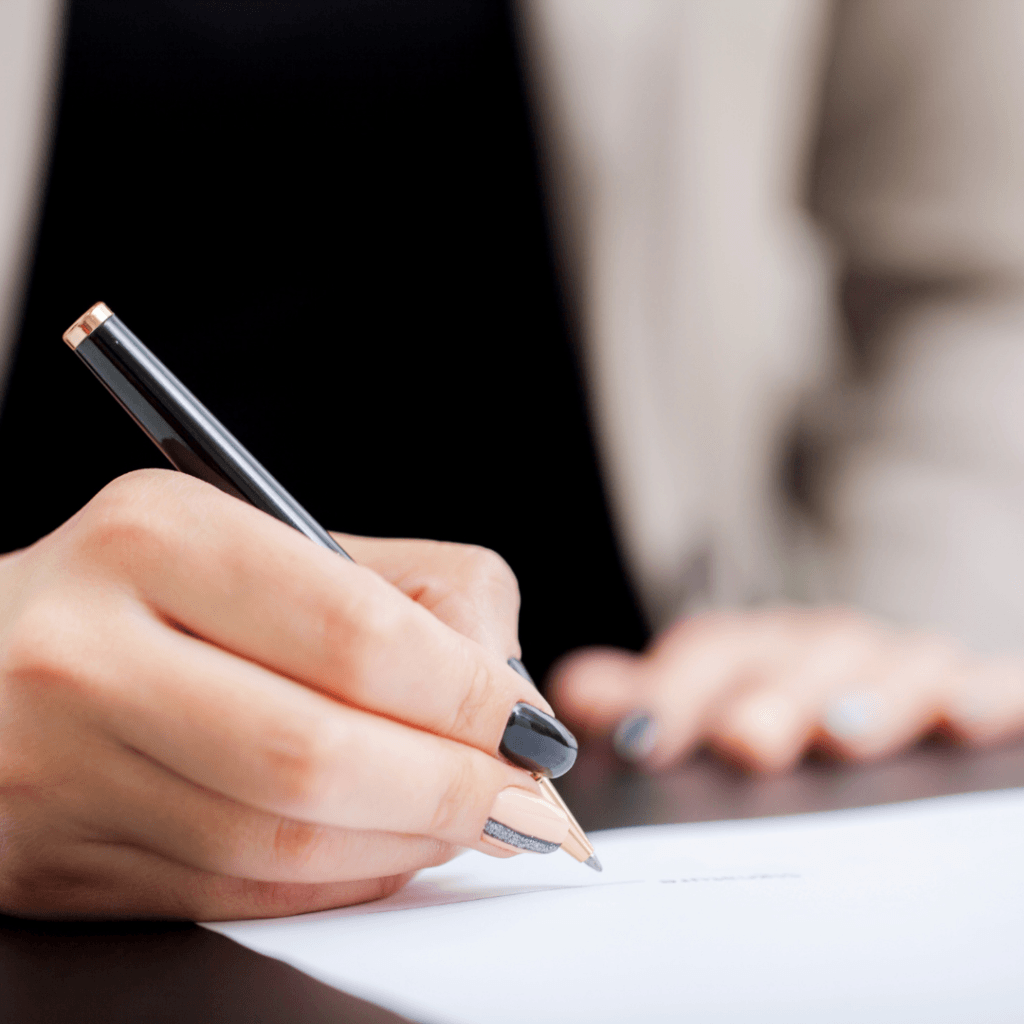 Before you write a check or hand over any payment, get everything in writing. This protects both sides. You'll have a written document that spells out the scope of the job, the details of the work, and what happens if problems arise. It should include:
Start and end date
Brand name and description of roofing products
Cleanup of the worksite
Price
Payment terms
If any verbal promises have been made, make sure the details are spelled out in the written agreement.
One thing homeowners often forget to ask about is permitting. While not all jobs require a permit, many will. If a permit is required, you want to document who's responsible for getting it and paying for it. Most roofing contractors will handle permitting but you want to be sure.
Roof Pricing
Make sure the pricing includes a breakdown of costs, including materials and installation. Everybody likes a bargain but going with the lowest bid isn't usually the best solution in roofing. Often the lowest prices may come from one-man companies. They may not be around to handle any warranty work in the future or have the experience or manpower to get the job done efficiently.
Change Orders
You'll also want to find out upfront about how companies will deal with change orders. There are times on jobs when things come up that nobody expected. For example, when old shingles are being removed and rotted decking is uncovered and needs to be replaced. When unforeseen things happen, you may need to revisit the agreement and agree on the next steps. It's best to know how that process works ahead of time.
Get a Copy of the Warranty (and Read It)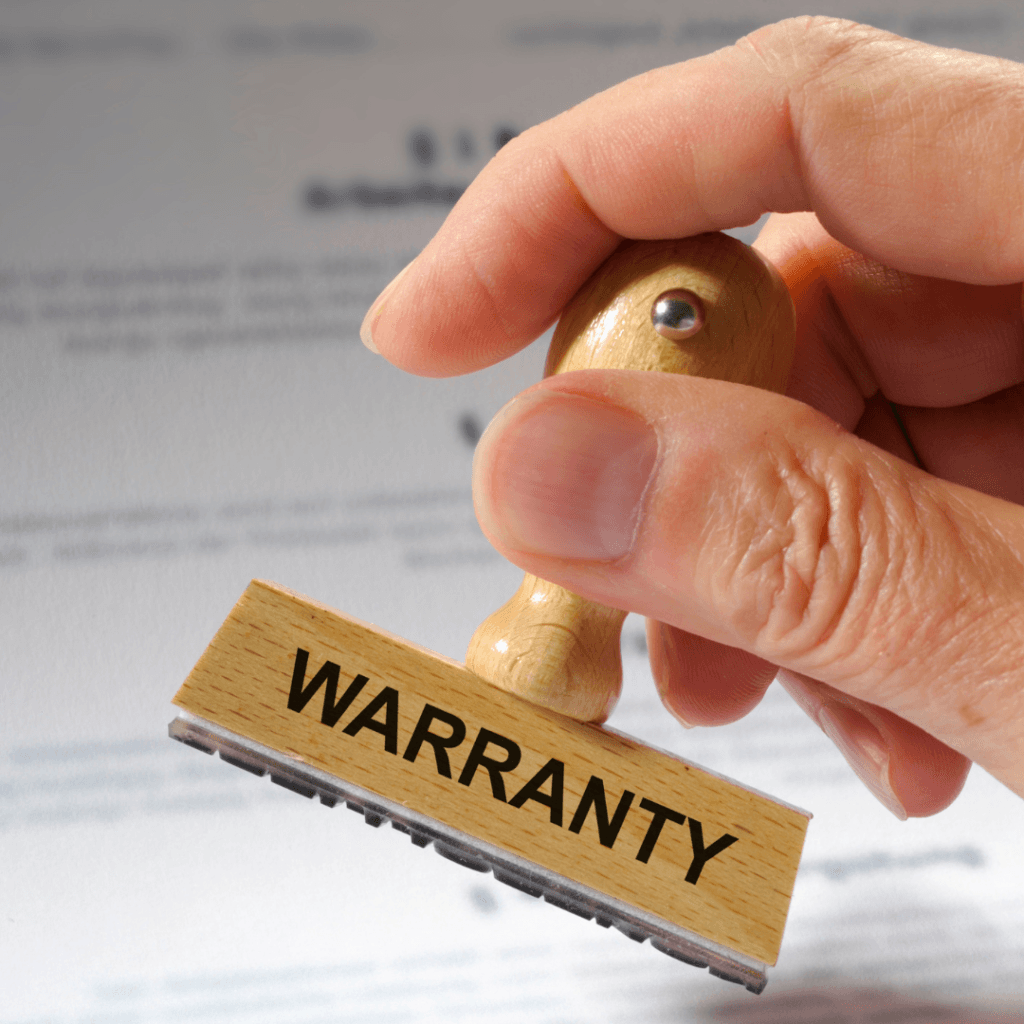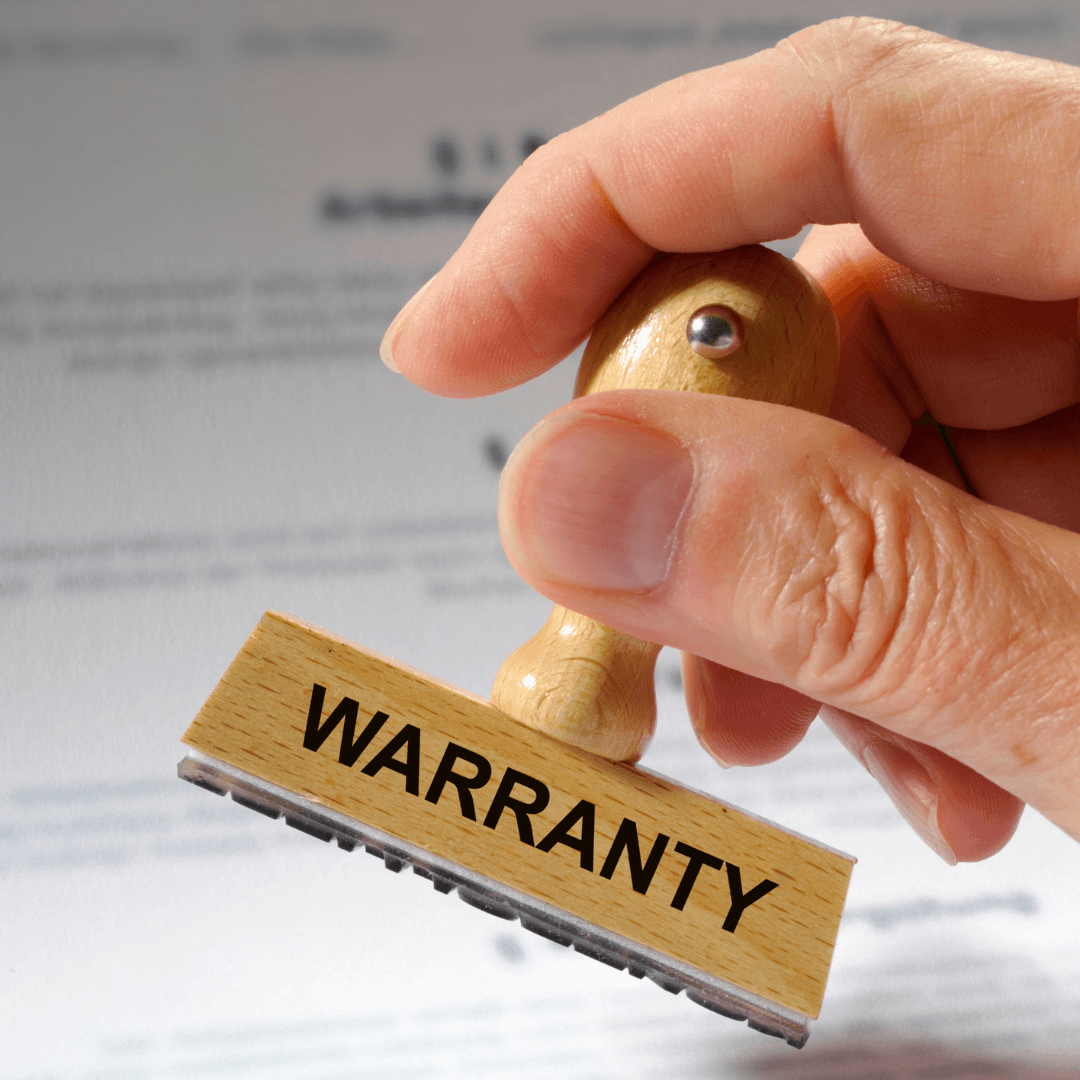 There are typically two types of warranties. The manufacturer warranty will typically go 20 years or more. In some cases, they'll offer lifetime warranties on the materials. Roofing contractors typically offer workmanship warranties that cover the installation. Read through everything and ask questions if you're not sure about something. Words matter greatly when it comes to warranties. You want to be clear about what's covered and what's not. For example, if the roof leaks and causes structural damage, are you covered?
Insured and Bonded
Just about anybody can call themselves a roofer but that doesn't mean they can do the job. It's a big job and you need to work with professionals. You also need to protect yourself. Ensure your roofing contractor carries current liability insurance and worker's comp insurance. Ask for copies of the insurance bonds and check the dates to make sure it goes out past your completion date. Then, call the carrier to confirm they are valid.
Registration & Research
Make sure they are registered as a business in the state of Texas. You can do this online through the Texas Comptroller of Public Accounts office. Check online reviews and the Better Business Bureau website to look for any warning signs.
Choose A Local Roofing Company
Avoid the door-knocker salespeople that tell you they were in the neighborhood and spotted some damage. If this happens to you, call the pros at Triton Roofing & Restoration. You'll get an honest assessment and not just someone out to make a quick buck at your expense. You should always work with local or area companies that have been in business for years. The door-to-door crowd may be from out-of-state and long gone if there are any problems. If you work with someone in the DFW area, they'll likely be here in case any issues arise. Roofing companies get a lot of business from referrals from satisfied customers so they have more incentive to keep you happy!
Ask for Referrals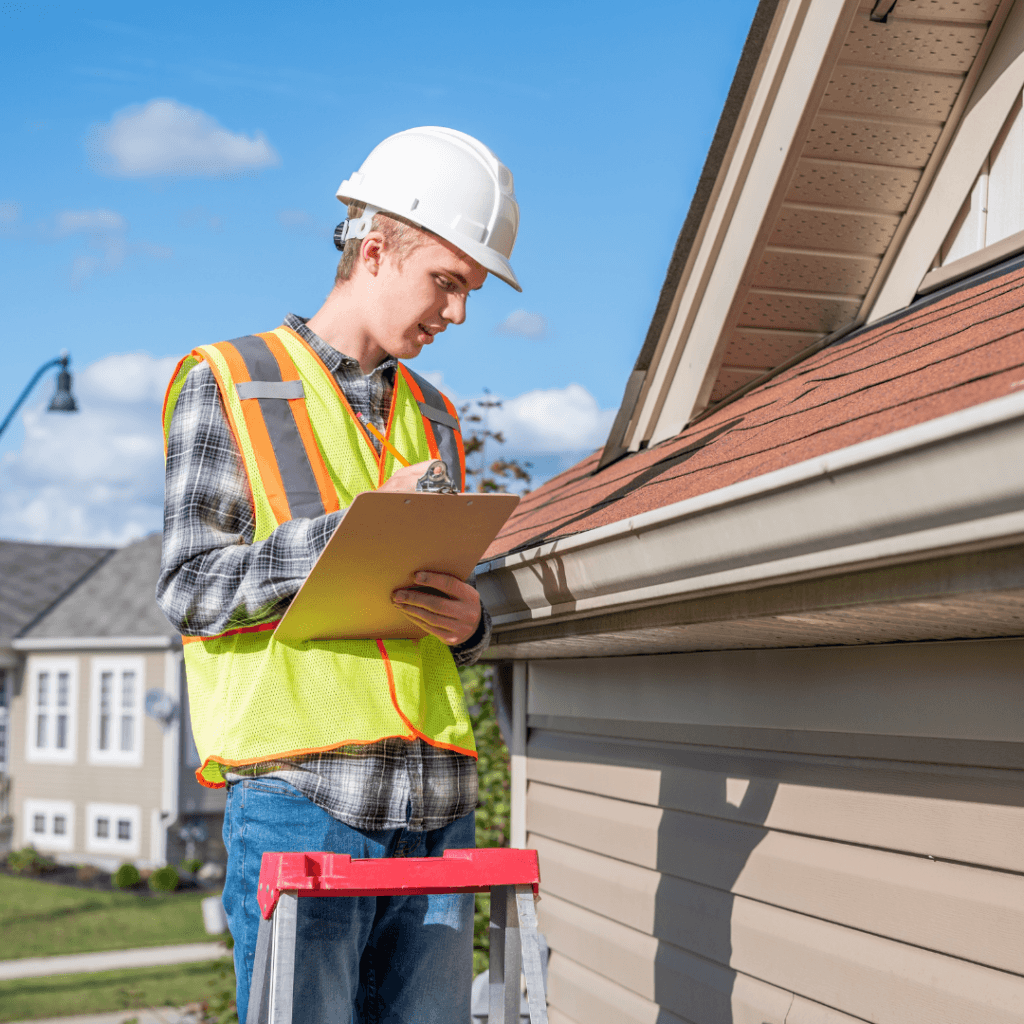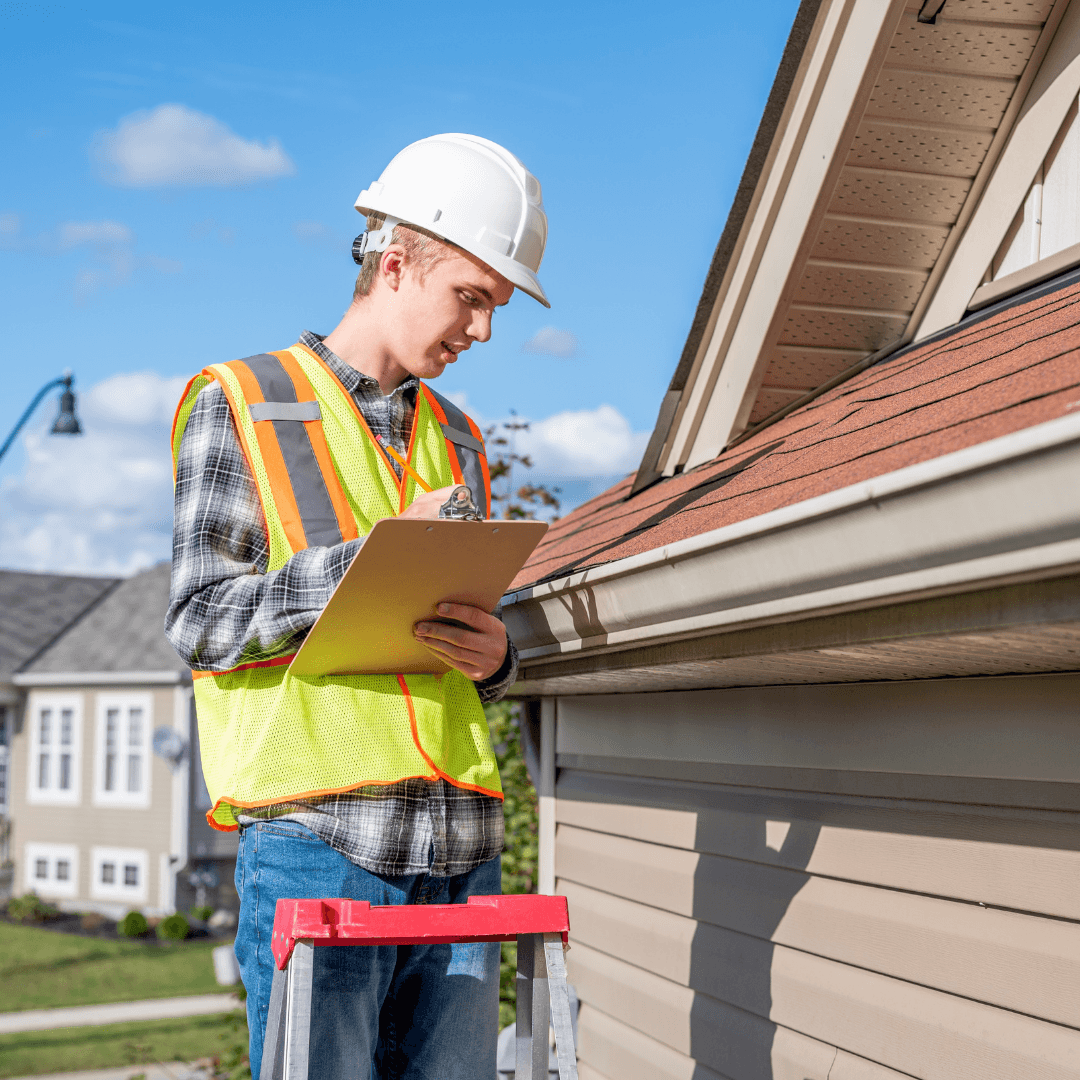 Ask for referrals. Get some names and addresses where you can see their work. Talk to the other homeowners and see if they're happy. Any legitimate roofing contractor should be able to supply you with plenty of satisfied customers.
You can also ask friends or neighbors for recommendations. They'll tell you whether they had a good experience or not. While we're talking experience, you want to work with someone that's been in the roofing business for many years and has done plenty of jobs on homes like yours. Skilled professionals will complete the job on time, without mistakes, and code. You can't afford to let someone new learn on the job under your roof.
Avoid the Roofing Scammers
When storms roll through Texas, they can do plenty of damage to roofs. If that happens to you, may have to make quick decisions and it's easy to choose the wrong contractor. Scammers know you need to get work done quickly and they'll promise you the world if you'll write them a check right away. Avoid the scammers. Unfortunately, there are plenty of bad actors out there.
Get an Inspection
After the storm season hits, call the professionals at Triton Roofing & Restoration for an inspection for your peace of mind.
Signs You Need a New Roof
Sometimes it's hard to tell when you need a new roof. It's not something you are inspecting every day. If you are already in need of a new roof before a storm hits, the storm will be a bigger issue for you. Here are some signs and helpful tips to determine if you need a new roof.
Leaks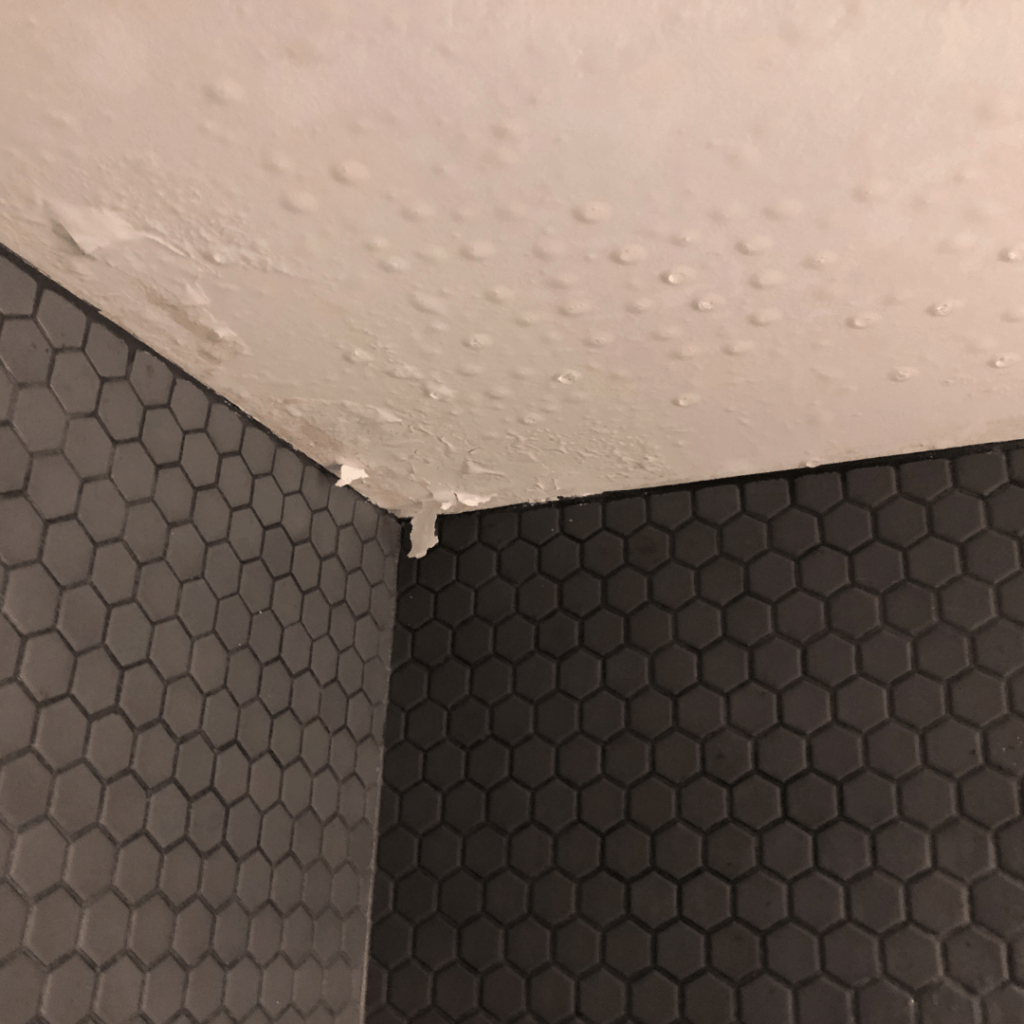 When there's a big leak in your home, it's a warning sign that can't be ignored. However, many homeowners choose to ignore small leaks. Don't do it. Even small leaks are a sign there's something wrong with your roof. It may be as simple as repairing some flashing and can be handled easily. Ignoring it can lead to bigger problems and more costly repairs.
If you're seeing any of these warning signs, call a professional for a roof inspection to avoid things getting out of hand:
Water stains on ceiling or walls
Mold
Musty smells
Sounds of dripping
There's one thing for certain: leaks never get better with age.
Missing, Curling, or Cracked Shingles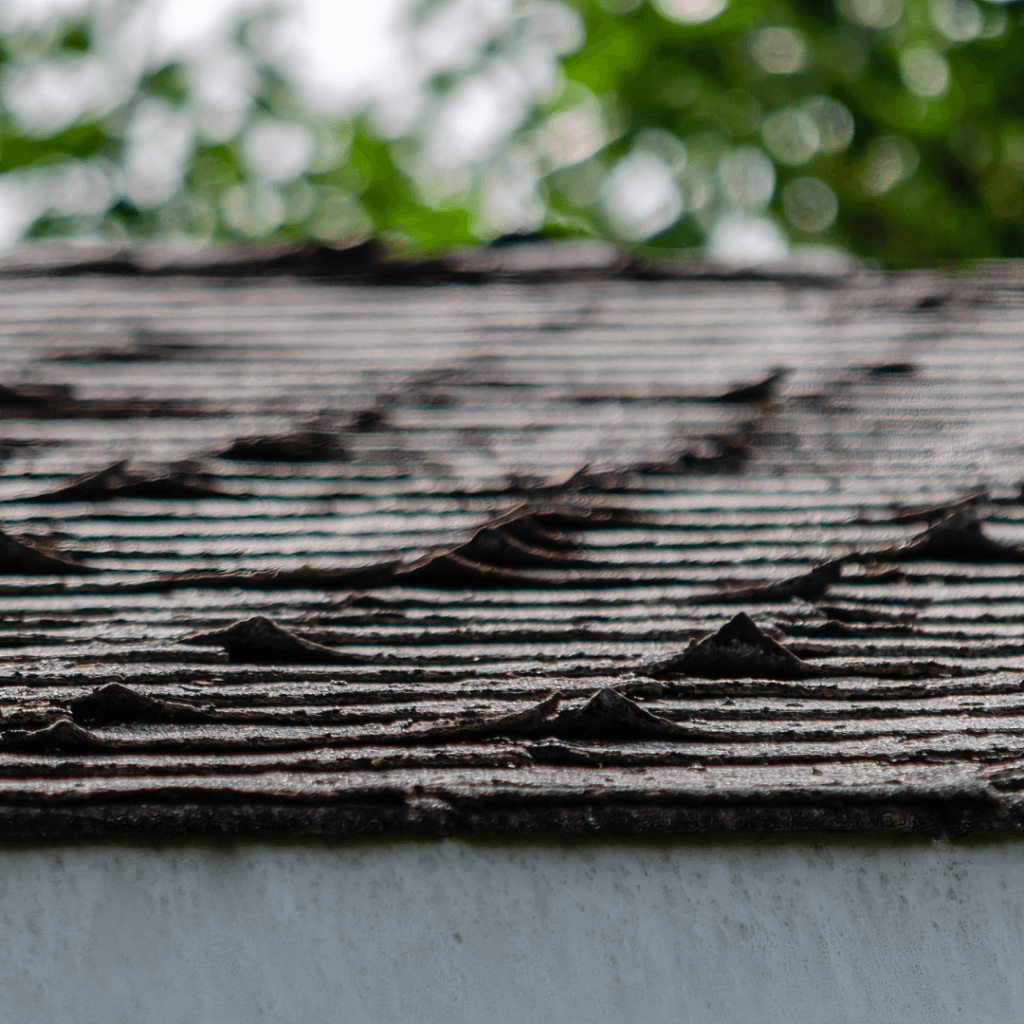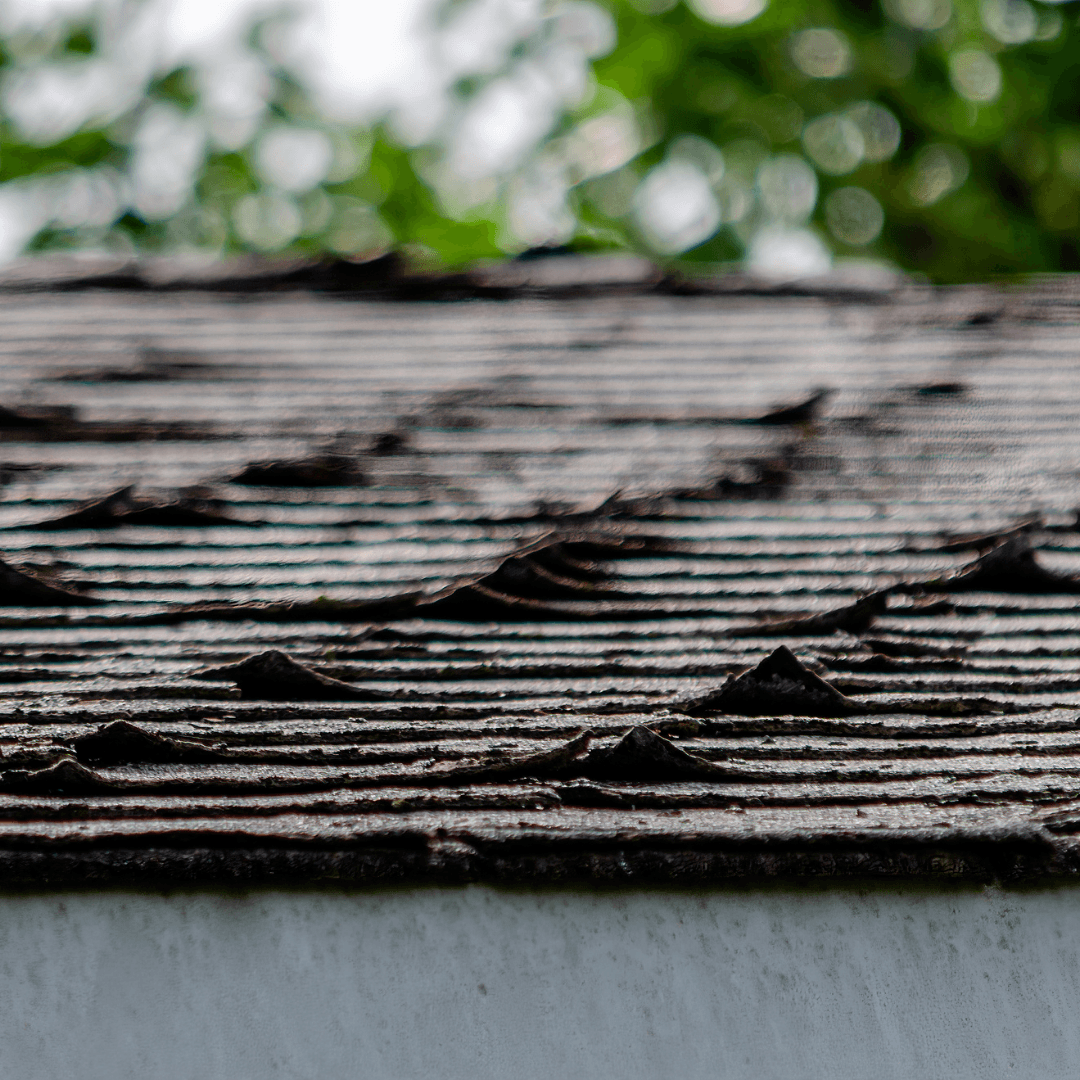 Missing shingles are a bigger problem than most homeowners realize. Besides the aesthetics, shingles are designed to provide a protective barrier for your roof (and your home). If one of them is damaged or missing, it can expose what's underneath to rain, wind, or sunlight, leading to bigger problems such as leaks or rotting.
You should also be aware that if one shingle comes loose, it's not uncommon for more shingles to follow. Wind and rain may be able to get underneath and continue to rip more shingles off the roof.
If you start to see wood or asphalt shingles start to curl along their edges, that's another signal that they need to be replaced. It happens with age but can also be a sign they weren't installed properly in the first place. Shingles that are cracked can allow water to travel underneath and cause damage as well.
Missing Granules
As asphalt shingles start to deteriorate, the embedded granules start to come loose. While you might notice a small amount on occasion, when you're seeing it consistently, it's often a sign that your roof is nearing its end of life. You may notice holes or gaps in your shingles where the granules are missing or see them start to accumulate in your gutters. When a tile loses these granules, the UV rays from the sun can further the damage. For clay roofing or tiles, you may start to notice pieces of mortar or tiles flaking off or clogging gutters.
Hail Damage
Texas leads the nation when it comes to insurance claims for hail damage. There are nearly three times as many claims in Texas for hail damage as compared to other states in the country. Hail can tear or puncture shingles and damage your roof – especially when hail size is larger than an inch. You may notice small holes in multiple places, although damage can be difficult to see. If you suspect there's been hail damage, get your roof inspected.
Sagging Roof
If you notice an uneven roof or areas where the roof sags, your roof likely requires replacement. It's an indication that something troubling has happened underneath the shingles. Trapped moisture may have caused the wood or eaves to rot.
Check the Attic
Another place to look for roofing issues is in the attic. If you see any light coming through the inside of your roof or see water stains, you'll know it's time for an inspection.
Your Roof is 25 Years or Older
While some roofs can last longer, if your roof is at 20 years or older, you should get an inspection before you start to see any of the warning signs even if things like OK from the outside. Leaks can take years before they become visible inside. By the time you spot a leak, it may require even more expensive repairs including sheetrock and reframing.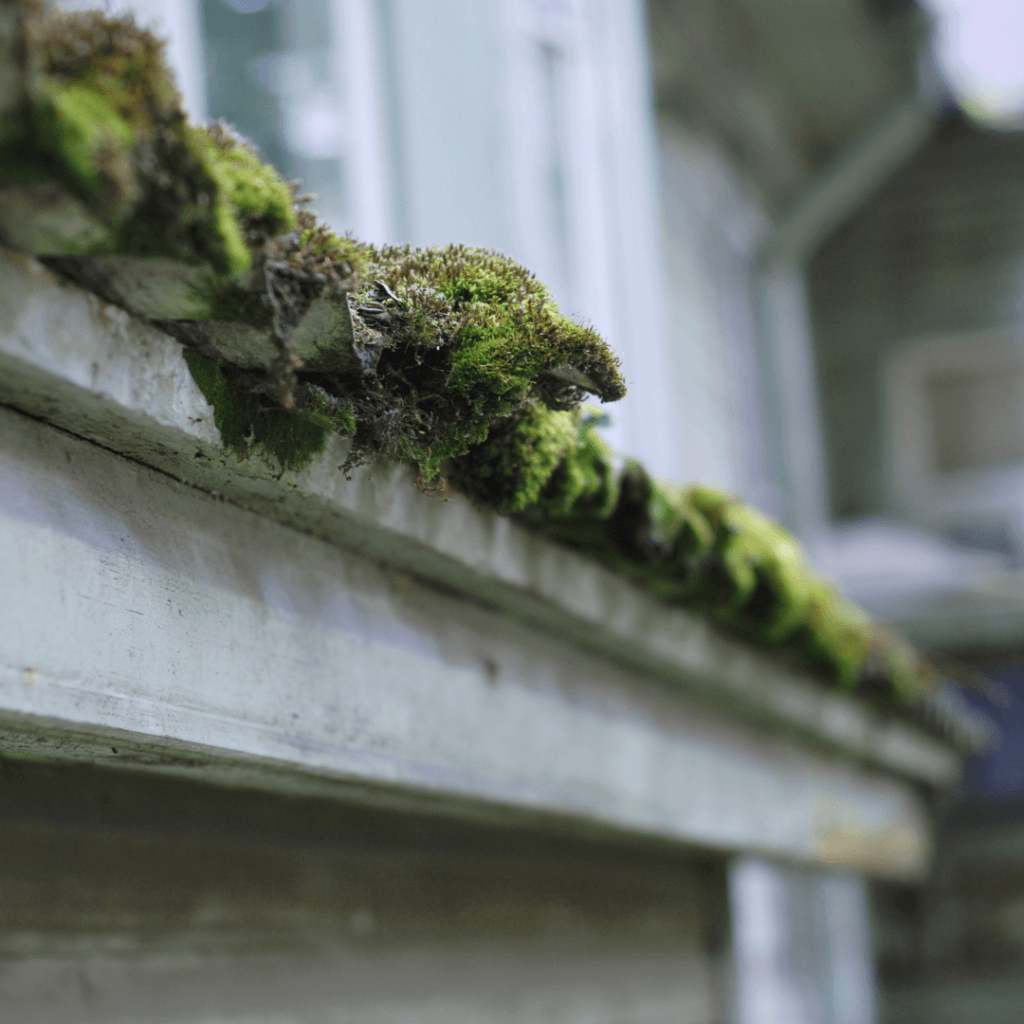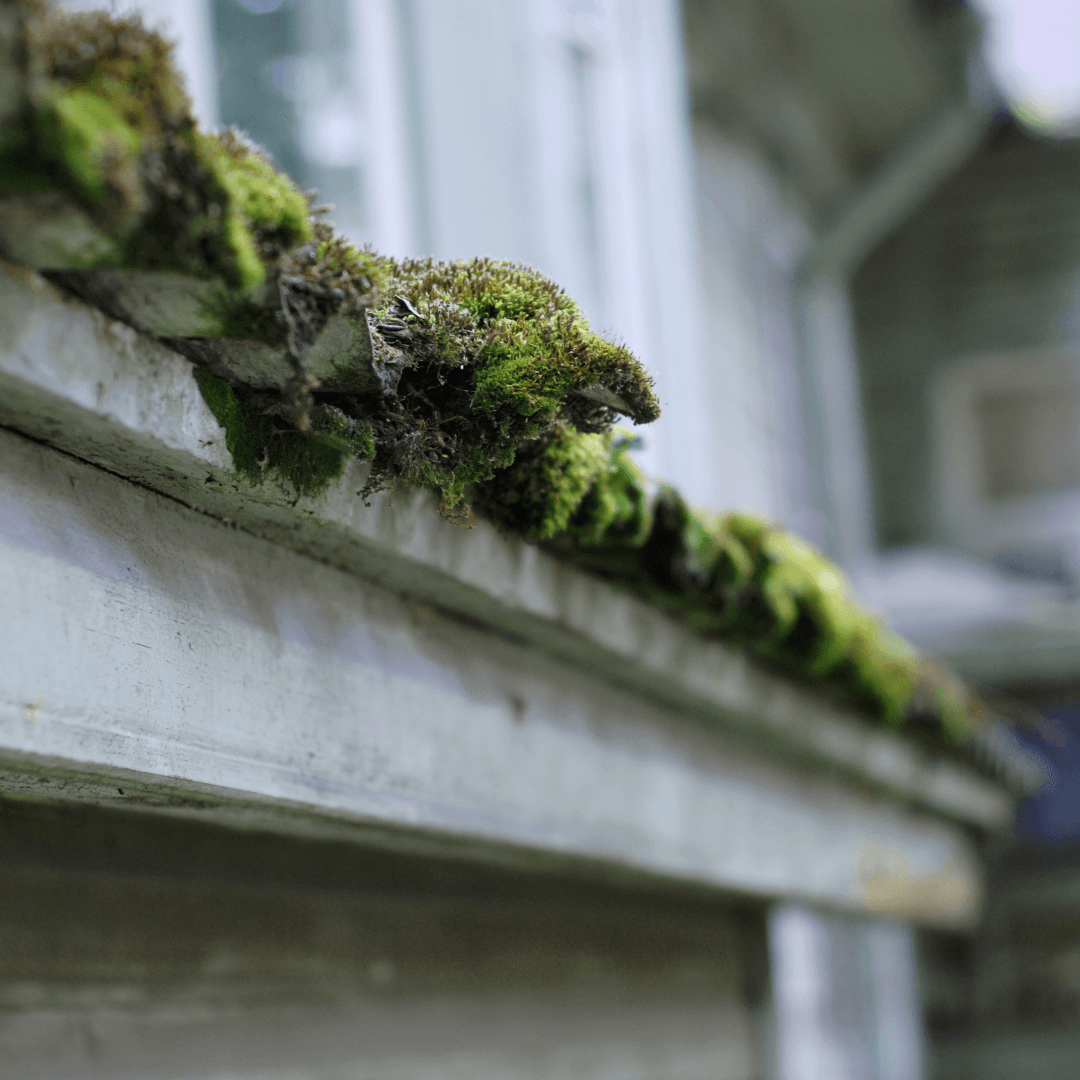 Moss on Shingles
Moss isn't necessarily a sign that your roof's gone bad, but it can lead to trouble. Moss grows on roof surfaces that don't get a lot of sunlight, such as shaded areas in humid climates. Because the moss retains moisture, if any shingles or tiles are damaged, it can lead to leaks.
Vents and Flashing
Cracked housing in plastic vents or broken seams in metal vents can also lead to leaks. Rusted flashing around chimneys or intersecting joints or walls is designed to prevent leaks. If you notice gaps or cracks in the flashing, that's a sign of potential trouble. If the installers used roof cement or tar rather than metal flashing, it should probably be replaced with more durable metal flashing.
If you need roof repair or replacement, you need to contract with a reputable company that has deep roots in the DFW area and has earned the respect of homeowners and businesses alike. With more than 25 years of construction experience, Triton Roofing & Restoration is a full-service general contractor that specializes in residential, commercial, and multi-family roofing.