If you're like many homeowners in North Texas, you probably take your roof for granted until something out of the ordinary occurs.
A quality roof will do wonders for your home. It will increase energy efficiency, enhance the air quality by keeping moisture at bay and do much more. But even the highest quality roof will eventually need to be replaced.
Even so, you need to ask yourself — how long does a roof last? You'll want to know the answer to this question so that you can make informed decisions. What follows is a look at some of the things that will factor into how long you can expect your roof to last.
How Long Does a Roof Last? Consider the Product
Don't let anyone fool you into believing that all roofing systems are the same. They are not. So you'll want to consider the various roofing systems out there to see which ones offer the greatest longevity.
Asphalt shingles can last between 15 and 20 years, metal roofing systems can last for up to 50 years, and other roofing types offer varying lifespans. You'll want to research different roofing contractors to see what roofing systems are available, the pros and cons of each, and how long they can last.
Routine Upkeep
How well you maintain your roof will factor into how long it lasts. Some people believe that buying a roofing system with a great warranty is all it takes. But you'll need to perform maintenance or hire a roofing company to do it for you.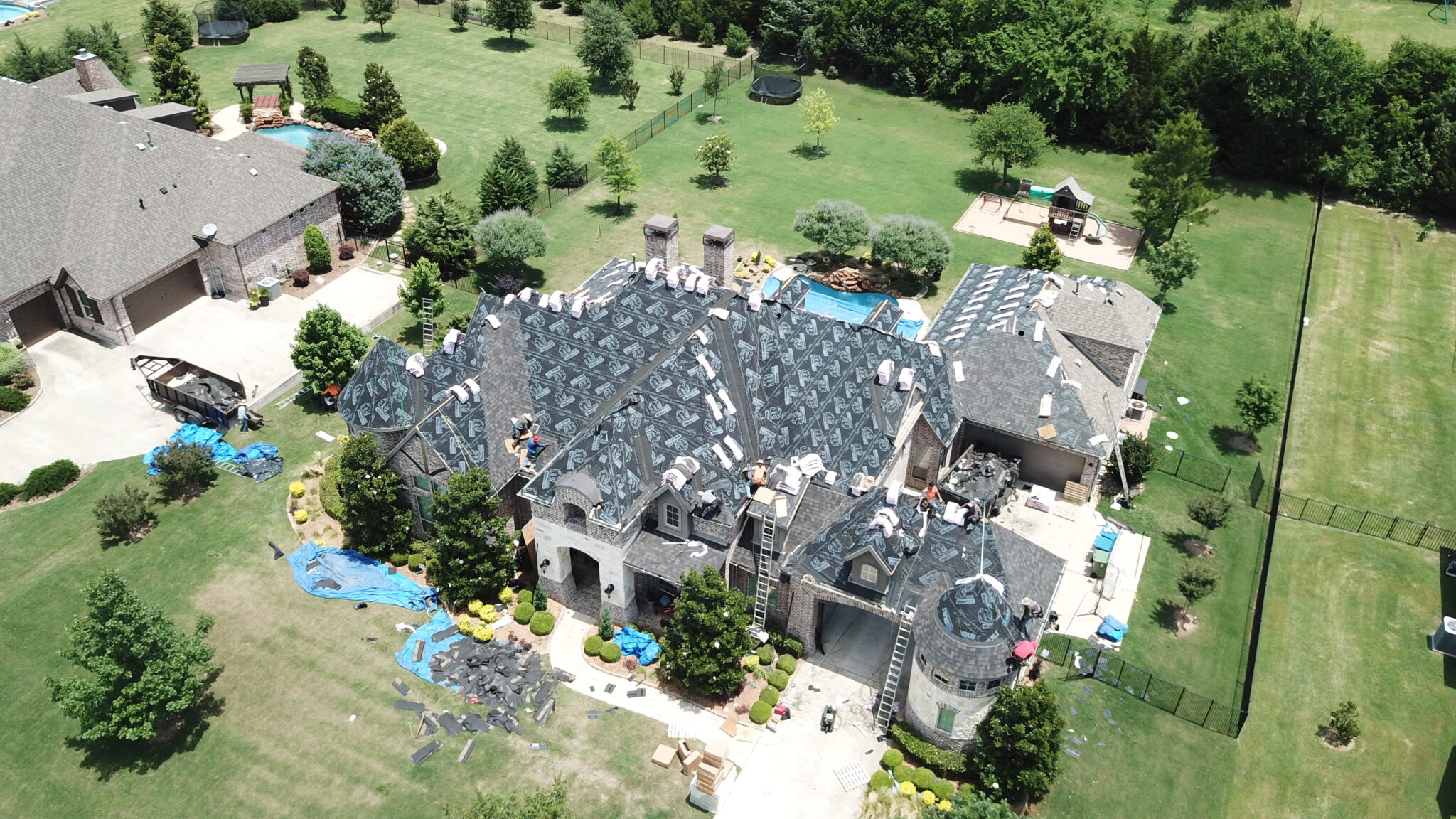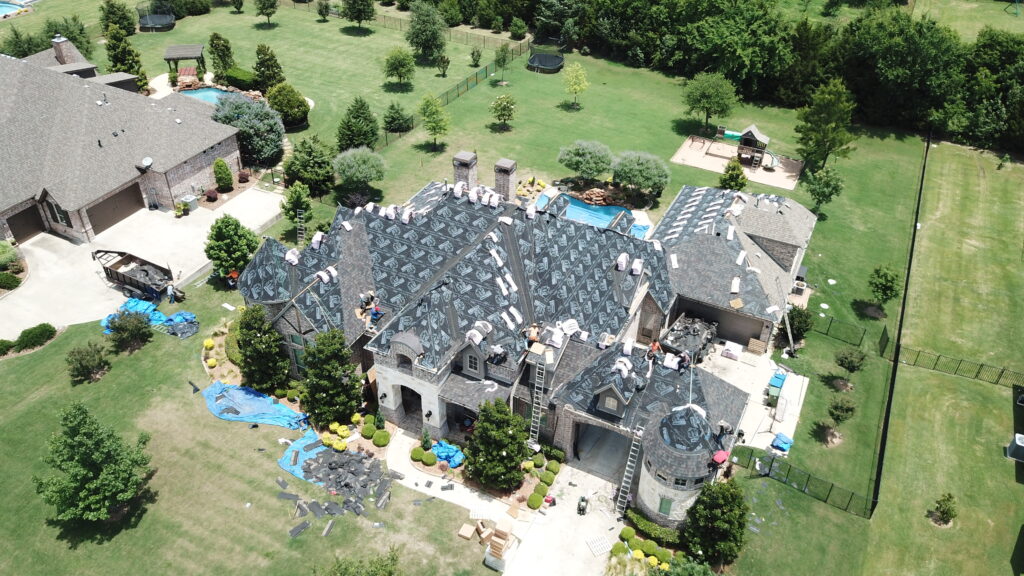 Consider that Texas roofs endure everything from hailstorms to torrential rains to windy weather. Your roof lifespan can be adversely impacted if you drag your feet on maintenance or roof repair. Damage will get worse if left unfixed.
There are lots of reasons why you might not feel comfortable climbing a ladder and assessing the condition of your roof after a major storm. That's why it makes sense to hire a roofing contractor to perform this important task.
Ventilation
When thinking about North Texas roofing, you have to look at ventilation. This is critically important since the region has a relatively warm climate. You'll want to eradicate moisture from the inside of your home.
If you fail to do so, you'll have to deal with mildew. This will reduce the lifespan of your roofing system. It will also make your roof an eyesore. It makes sense to have a roofing contractor assess your roof to ensure there are no problems associated with inadequate ventilation.
Installation
It goes without saying that the quality of the installation is important. The installation will play a role in determining how long your roofing system will last before a roof replacement is needed.
That's why it makes sense to do some research before choosing a roofing contractor. You'll want to find out how long it's been in business, read reviews from past customers, and look into what roofing systems are offered.
Some homeowners believe that a new roofing system is a good do-it-yourself project. But is it a good idea to tackle such a project with the help of a few friends or hire a jack of all trades to do it for them? The answer is "no." If the project is done improperly, your new roof won't last nearly as long as it should. So don't cut corners. Get a qualified roofing contractor to do the job.
Sun Exposure
You can bet that sun exposure can wreak havoc on your roofing system. The hot summer weather in North Texas can do a number on any roof. If you have shingles, the heat can shorten the lifespan of your roof considerably.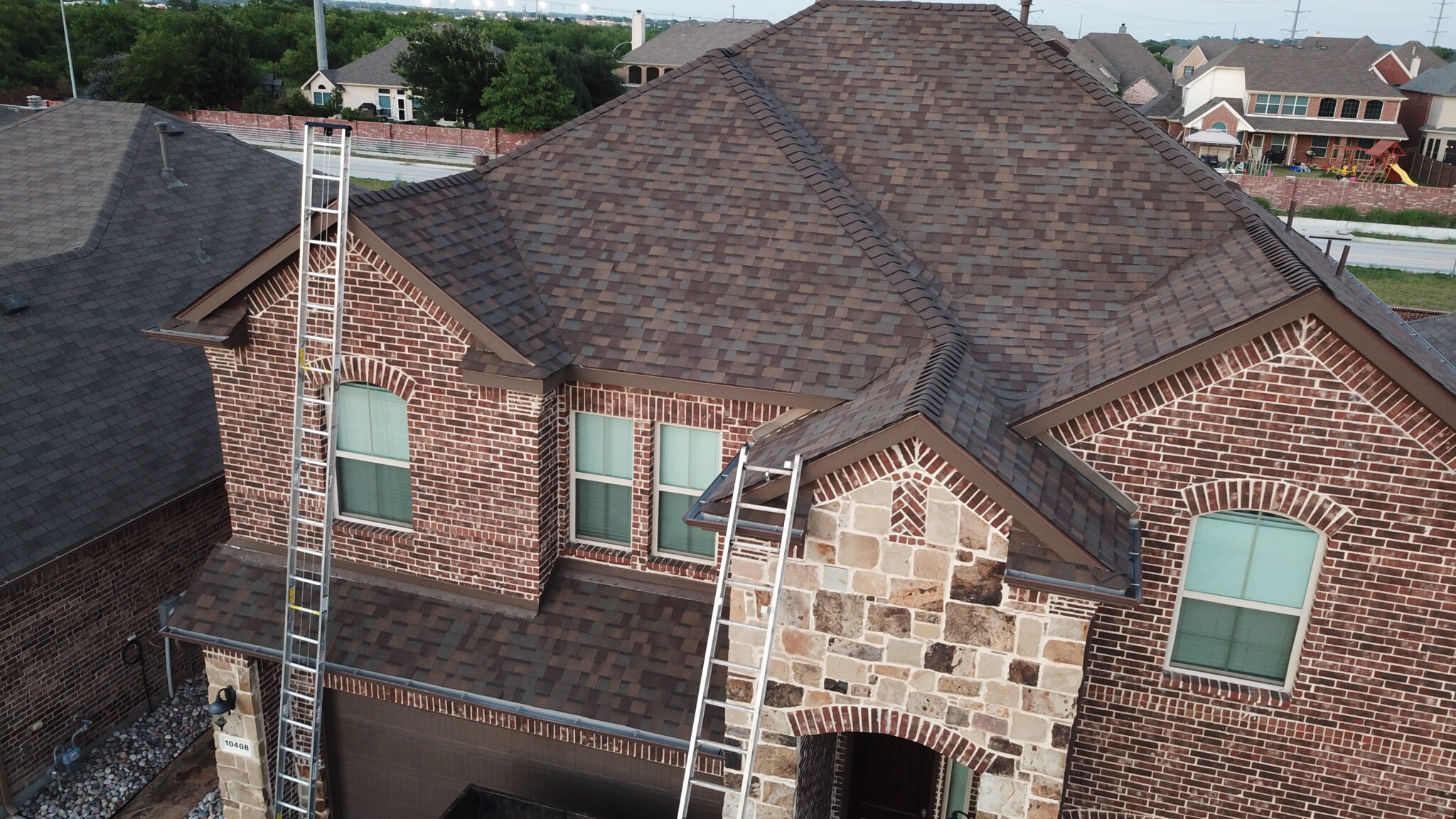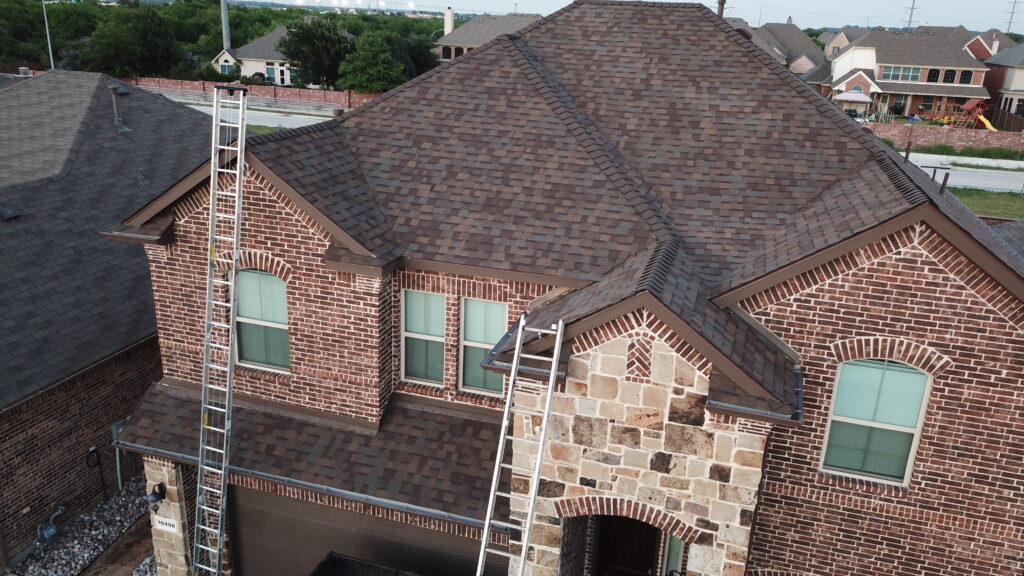 It's also important to know that a roofing system made from materials that are dark in color will absorb more heat than one that is lighter in color. This means that a dark-colored roof can have a shorter lifespan than a lighter one.
If you're concerned about damage stemming from sun exposure, you can ask the roofing contractor for product recommendations. Some types will offer greater protection against sun exposure than others.
Pitch
The pitch or slope of your roof is important because it factors into how well your roof can dispel water. You won't want ponding to occur on your roof.
So in addition to getting a good roofing system, you'll want the right gutter system. You'll also want to ensure the gutters don't get obstructed by leaves, branches, or other things. So routine maintenance is important.
Insulation
If you don't have enough insulation, the temperature in your home's attic will climb whenever it's hot outside. This will make for unstable temperatures within your attic, which will ultimately cause problems for your roofing system.
Get a Better Roof – Hire a Reputable Company
How long does a roof last? As you can now see, there are various things to consider when seeking answers to such a question. This is especially the case when you live in a region like North Texas.
But knowing how long a roof can last is one thing. Understanding when it might be time to contact a reputable roofer to get a new roof is another thing.
So if your roofing system's warranty date has expired, if you see that shingles are curling or missing, or if there's sagging, you'll need a new roofing system. Whether you want a new roof, need some repairs or maintenance done, or have some questions about roofing systems, get in touch with us.
At Triton Roofing & Restoration, we have the expertise, the products, and the customer service to get you what you want. For all your roofing-related needs, get in touch with us to see how we can be of service.