If you need a new roof, there's no time to spare. After all, a damaged and rotting roof can quickly contribute to significant structural problems and widespread mold growth in your home.
Still, many homeowners wonder what kind of return on investment they can expect after installing a new roof. Determining new roof value can be tricky, but a few factors can help you generate an estimate.
This guide will explore how much value a new roof can add to your home, so be sure to keep reading.
Determining New Roof Value
Installing a new roof will always add value to your home. But determining that increased value can be challenging, as several factors influence the overall added value of a new roof.
To estimate your potential property value increase, you'll want to consider:
By taking these aspects into account, you can maximize the return on your investment. Choosing a premium roofing material and installation service is also an excellent way to ensure that your investment lasts a lifetime.
Material
Higher-quality roofing materials may increase the cost of your initial investment, but they're also bound to result in a greater property value increase. As such, it's crucial to consider your new roof material.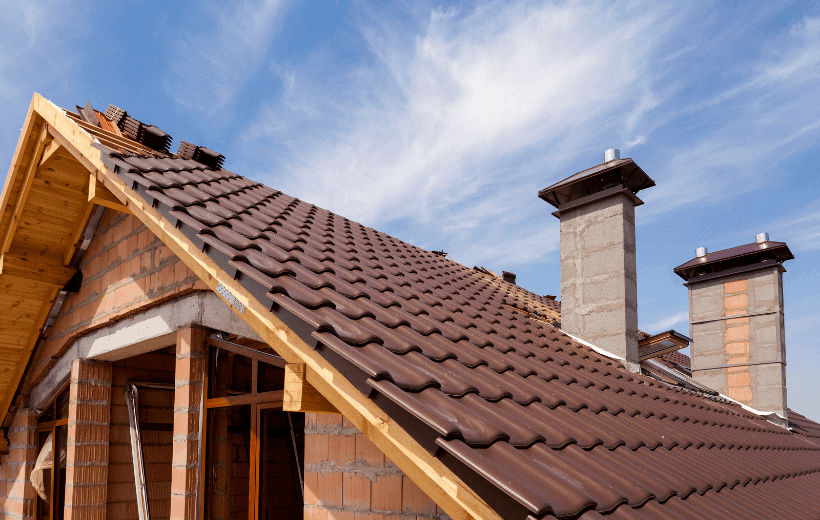 Generally, the shortest-lived roofing materials are asphalt tiles. These degrade over time, especially when exposed to high humidity, hail, or extreme heat. Snowfall can all begin to rot asphalt roof tiles.
The longest-lasting roofing materials are concrete tiles and metal roofing. These can last up to half a century, making them a wise investment for homeowners.
A metal roof is also bound to attract higher-paying homebuyers. That said, these materials often require regular maintenance to retain their appearance.
As such, those looking for a more immediate return on investment may want to choose asphalt. But homeowners willing to invest in the best materials might want to choose metal or concrete.
Installation
Installation is another aspect you'll want to consider when determining property value increases. After all, a semi-professional installation is bound to pale in comparison to an expert-level roof installation service.
While you may spend more to invest in a top-notch installation, you'll also be able to reap greater rewards.
Not only will a professional installation service increase the initial value of your new roof, but you can also rest easy knowing that your new roof is secure. As such, it's always best to hire the best when installing a new roof.
Size
The final aspect you'll want to consider is the size of your roof. Naturally, you'll need to install enough roofing to cover your home. That said, larger and broader homes typically require more roofing than compact homes.
Logically, you may think that a more expansive roof means more added value. However, there is a point where the cost of a new roof outweighs its potential value.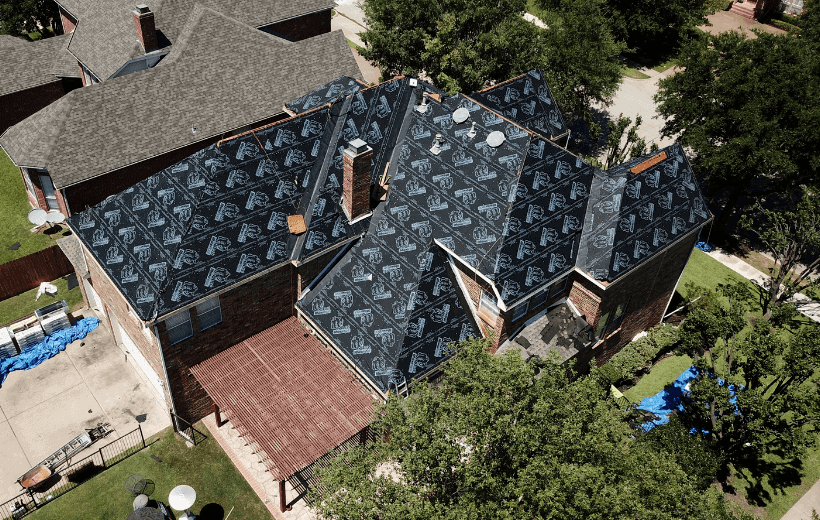 For example, two-story homes with a width of about 50 feet may be able to reap a better value increase than a single-story home with a width of several hundred feet.
That's because thinner, multi-story homes require less roofing than more expansive, single-story homes. As such, property owners can install a new roof with a smaller investment but still enjoy a boosted home value.
In short, those with smaller roof square footage are more likely to see the best return on their investment.
Does a New Roof Affect Insurance?
Choosing to upgrade your roof can help you enjoy reduced home insurance premiums and payments. That said, the precise amount of savings varies depending on your insurance provider and your location.
Many homeowners can expect a reduction of between 10% and 50% after installing a new roof. Still, you'll want to contact your insurance provider to receive an exact estimate.
When Should You Replace a Roof?
While replacing your roof can boost your home's value, you may not want to replace your roof if you've installed a new roof within the last few years. Remember, the average roof can last between 20 and 50 years.
That said, there are several warning signs to watch for that can help you determine whether you need a new roof. For example, you'll want to consider roof replacement if:
You have an asphalt tile roof
You're missing several shingles or tiles
Your roof is covered in soil, dirt, or mold
Your ceilings show signs of water damage, such as staining
You live in a humid area
You live in an area where hail is common
Notice bits of insulation in your gutters
Your gutters are covered in rust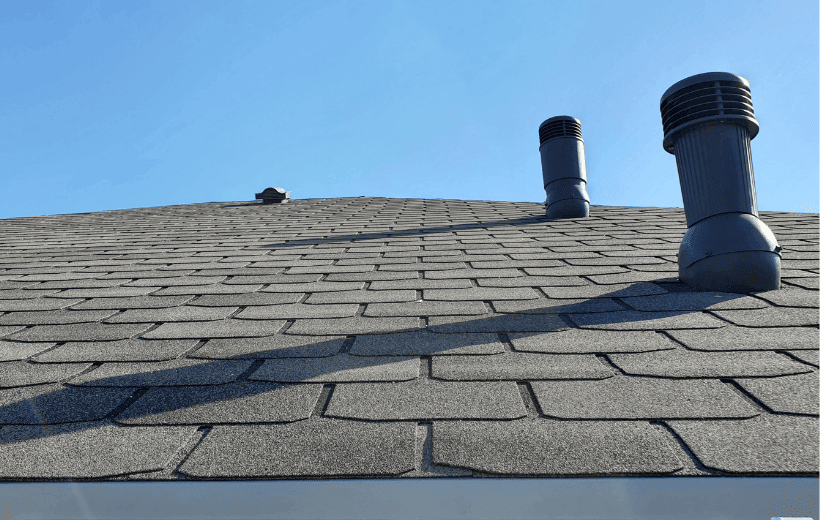 But, of course, there are several hard-to-notice signs of a failing roof, including rusted or missing flashing. Scheduling annual roof inspections is the best way to ensure that your roof is in adequate condition.
If you notice any of the above signs or your inspection reveals serious issues, you'll want to invest in an immediate roof replacement service.
Replacing Your Roof: What to Expect
The best way to prepare for your upcoming roof replacement is to vet local roofing companies. Be sure to take the time to explore each prospective team before selecting one that suits your needs and budget.
That said, the roof replacement process is relatively standard, no matter which company you choose. In general, you can expect:
An initial consultation
A pre-installation inspection
A pre-installation protection application
Existing roof removal
An in-depth inspection of insulation and structural beams
New roof installation
Removal of excess material and protective supplies
Final inspection and client consultation
Depending on your chosen installation team (and home size), your roof replacement may take between one and five days.
If you're anticipating a several-day replacement service, you may want to book accommodation at a local hotel. After all, your home may not be safe for habitation during the roof installation process.
Choose Triton for Roof Replacement
Adding a new roof can increase your home's value by several thousand dollars. That said, determining a precise new roof value depends on the roofing material, your chosen installation service, and the roof size.
If your roof is several decades old, or you have an asphalt tile roof, you'll likely want to seek immediate roof replacement services. Depending on your home size, the entire process could take as little as one day.
Are you ready to enjoy a higher property value and a more durable and secure roof? If so, don't hesitate to contact us today!