Living in a place like North Texas means having to worry about storms with golf-ball-sized hail and strong gusts from time to time. Being in an area hit by a storm is already a stressful experience and you should not have to go through the added stress of having your home restored.
In situations such as these, you may feel overwhelmed about who to turn to or trust for help. At Triton, we understand all of this very well, which is why we are here for you. We lead with compassion and are committed to improving the lives of others around us. 
We will take the time to discuss your problems and understand your expectations before we talk business. Your input and your satisfaction are very important to us, which is why we make sure to walk you through the process. It is important to us that you are on board with our recommendations before we begin with our storm damage restoration project. We also ensure that the same person from Triton accompanies you through the entire process starting from house inspection through completion so that you feel comfortable in communicating your worries or queries if there are any. 
What to Do After Storm Damage
We understand that this might be a hard time for you, which is why we are here to guide you through the process. Living in North Texas, you have to take a proactive approach to prepare for what needs to be done in case of storm damage.
So here are a few things you can do in case of a storm:
Safety First
Before anything else, remember that the safety and wellbeing of you and your family are the most important aspects. So only take steps to assess the storm damage in your house when you are completely sure that you are not in the danger zone anymore.
Stay Alert
Whether it is hail or wind, North Texas storms can pave the way for serious destruction as well as injuries. As soon as you and the members of your family are safe, be on the lookout for things such as shards of broken glass, unbolted screws, or displaced nails. Stay away from heaps of debris such as collapsed roofing, caved-in walls, or standing water. In case you smell gas, find sources around you to close any valves that might be causing gas leakage to avoid fatalities.
Steer Clear of Downed Power lines
When it comes to downed power lines, under no circumstances go near them. Chances are that they might still be energized and thus hazardous. As soon as you see downed power lines in your area, call 911 and inform them right away.
Take Photos and Record Videos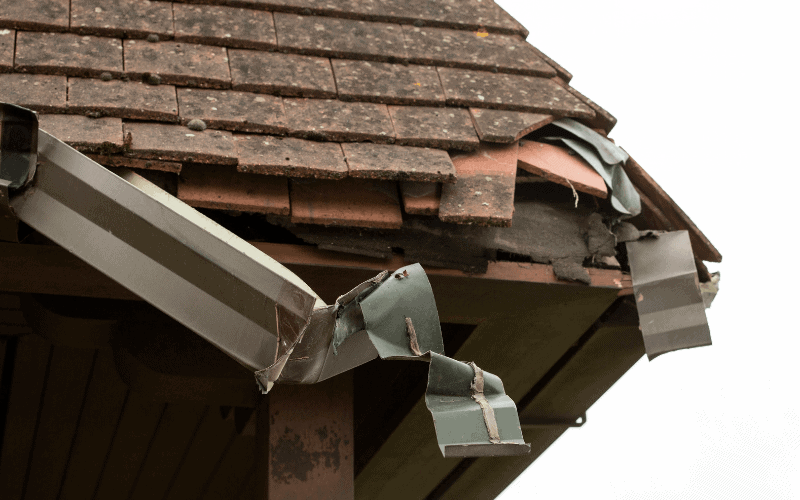 Once the storm has ceased, you need to assess the extent to which the storm has damaged your home. This is to make sure that no detail goes overlooked when it comes to making insurance claims for your house restoration. Record video footage and take photos of any exterior or interior structural damage, such as dented shingles, destroyed windows, signs of mold, damaged siding, etc.
When you contact Triton for a storm damage assessment of your house, our team will carry out a detailed inspection. We look for signs such as interior leaks, siding damage, fence damage, exposed nails, and buckled shingles.
Contact Your Insurance Agent
Report the damages to the emergency assistance teams that are nearby and your insurance agent as soon as you can. They will inform you regarding the damages to your house that your home insurance policy might cover. Home insurance policies usually cover damage in the following categories:
This usually includes any potential damage caused by wind, hail, snow, etc. Remember, as a homeowner, your insurance policy could cover damage caused by a collapsed tree during a storm. However, it will not cover flood damage. Most standard policies do not cover damages caused by a flood. However, you can sign up for flood insurance separately.
Unpredicted events/accidents
This might include damages such as a broken water pipe or a water leak.
Damage caused by incidents such as vandalism or theft.
Whether your house has been affected by snow, wind, or hail, our representatives at Triton are experienced and trained in evaluating your storm damage and assisting you with your insurance claim.
Maintain Receipts
Besides taking photos and videos, maintain documentation so that you can make claims to your insurance as a homeowner. You could start by keeping all your receipts for all the restoration and repair services you have availed of. This is recommended so that you can be fairly reimbursed for all your expenditures.
House Restoration Team That You Can Trust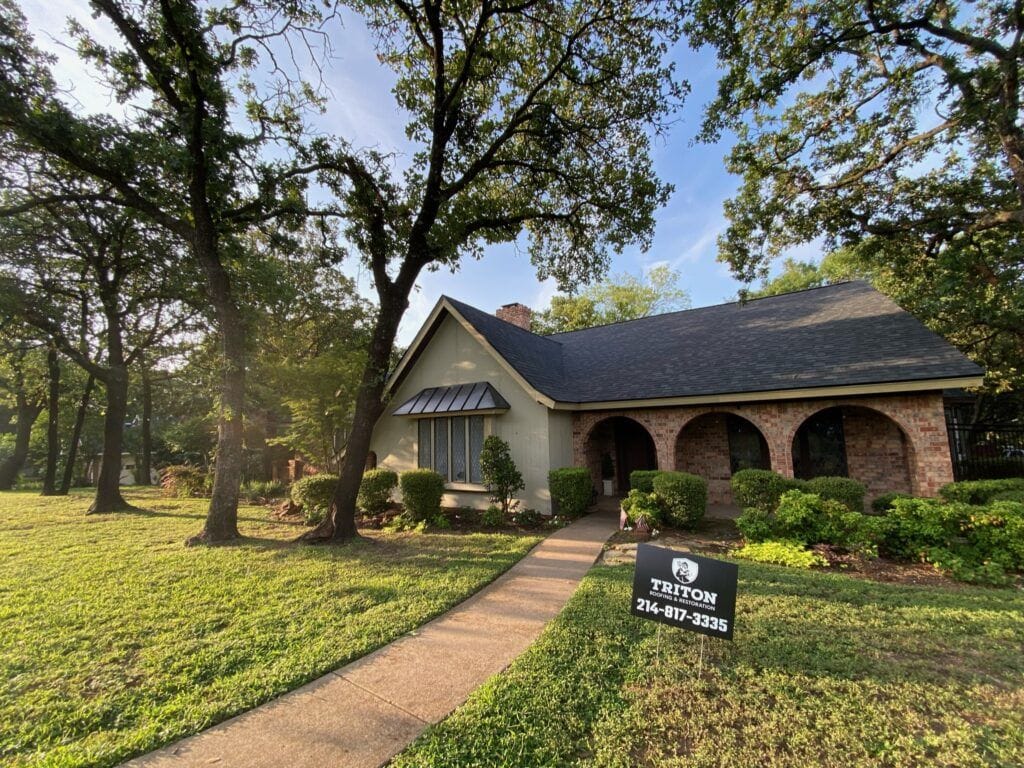 Triton Roofing & Restoration is your go-to company whether you are looking for roof replacement or complete house restoration. Integrity and trust are the driving forces behind all we accomplish at Triton. We ensure that you are on board with all aspects of the home restoration process from claim to completion. 
We have a manufacturer's warranty as well as Triton's workmanship warranty, so you can rest assured that your roof and your back are covered. If you still have your apprehensions, reach out to us. We are here to listen and forge a relationship of trust with you before we get started with your house restoration project
So whether you have damaged siding, malfunctioning rain gutters, worn-out fencing, or dented roofing due to a storm, contact Triton Roofing & Restoration. Instead of hiring multiple contractors, you can consult us as your one-stop-shop for all your roofing and house restoration needs.
We have an exceptional team of skilled and licensed contractors who are committed to serving you and understand the importance of maintaining your investment. With Triton as your contractor, you can expect your house to be back to its original state in no time.
Looking for a reliable storm damage restoration? We are here to help you throughout the home restoration process. Contact Triton Roofing & Restoration today for a free evaluation and inspection.